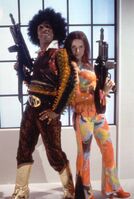 Welcome to the
Tongue Tied
Community Portal! From here you can navigate through the different pages that make up our community.
For general discussions about the work we do at Tongue Tied, such as suggestions, debates and requests for adminship, head down to Starbug, our wiki-related forum.
If you just want to chat with fellow Red Dwarf fans, grab a chair and order a drink at in the Copacabana Lounge, our social forum.
To follow the changes to this Tongue Tied, and to look out for new events and problem edits, use recent changes.
If you want to discuss anything about an article, you can use the talk pages.
If you need help editing, you could start with the tutorial on the Central Wikia.
Ad blocker interference detected!
Wikia is a free-to-use site that makes money from advertising. We have a modified experience for viewers using ad blockers

Wikia is not accessible if you've made further modifications. Remove the custom ad blocker rule(s) and the page will load as expected.